A minimal noises player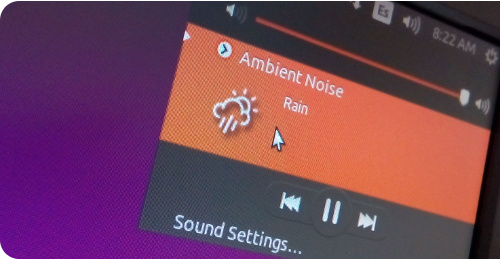 It allows you to focus on your productivity! Create your ambient in an easy way!
Just open the Ubuntu sound indicator and choose your noise:
Coffee Shop | Fire | Forest | Night | Rain | Sea | Storm | Wind
And more!
With all these by default:
Community Noises
Dynamic noise folders
Offline
Sleep timer
Autostart
Lightweigh (RAM usage = ~132KiB)!
How to install Anoise
Run these commands into the Terminal:
sudo add-apt-repository ppa:costales/anoise
sudo apt-get update && sudo apt-get install anoise

If you are using Ubuntu 20.04+:
sudo apt install gir1.2-appindicator3-0.1 -y

---
Code | Translations | Issues
---
Support
aNoise took a lot of work and dedication from my spare time over the years. A donation is appreciated :) Thanks in advance!