One of the easiest firewalls in the world!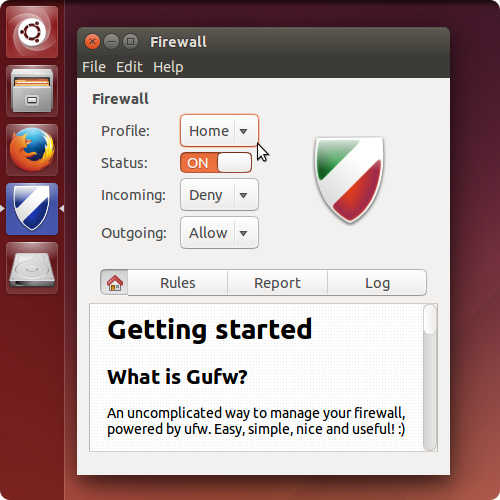 Usability & Design
Because a extremely powerful and complex tool like a firewall need not be at odds with the design.
Simple Or Advanced?
Your Choice. Gufw is created with the goal of being an intuitive and a simple user-friend application!
---
Installer | Code | Translations | Issues
---
Support
Gufw took a lot of work and dedication from my spare time over the years. A donation is appreciated :) Thanks in advance!