A GPS navigator for Ubuntu Touch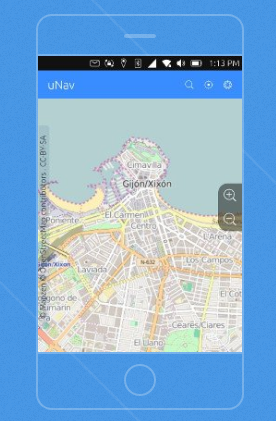 Freedom
100% libre and 100% based in libre projects. Powered by OpenStreetMap & Mapzen, works in any country.
Privacy
uNav doesn't track you, uNav respects you.
Easy
Focused in simplicity, everything will be intuitive and in the esiest way.
Useful
Enjoy your travels thanks to the Nearby feature. Search POIs nearest to your position or in destination.
Social
Share places by Dekko, Telegram, SMS, Twitter, Facebook… even to people who don't have an Ubuntu Device.
Complete
Car, bike, walk modes, favorite places, offline maps, simulate routes, go to a coordinate, avoid tolls, speed camera alerts…
---
Open Store | Code | Translations | Issues
---
Support
uNav took a lot of work and dedication from my spare time over the years. A donation is appreciated :) Thanks in advance!